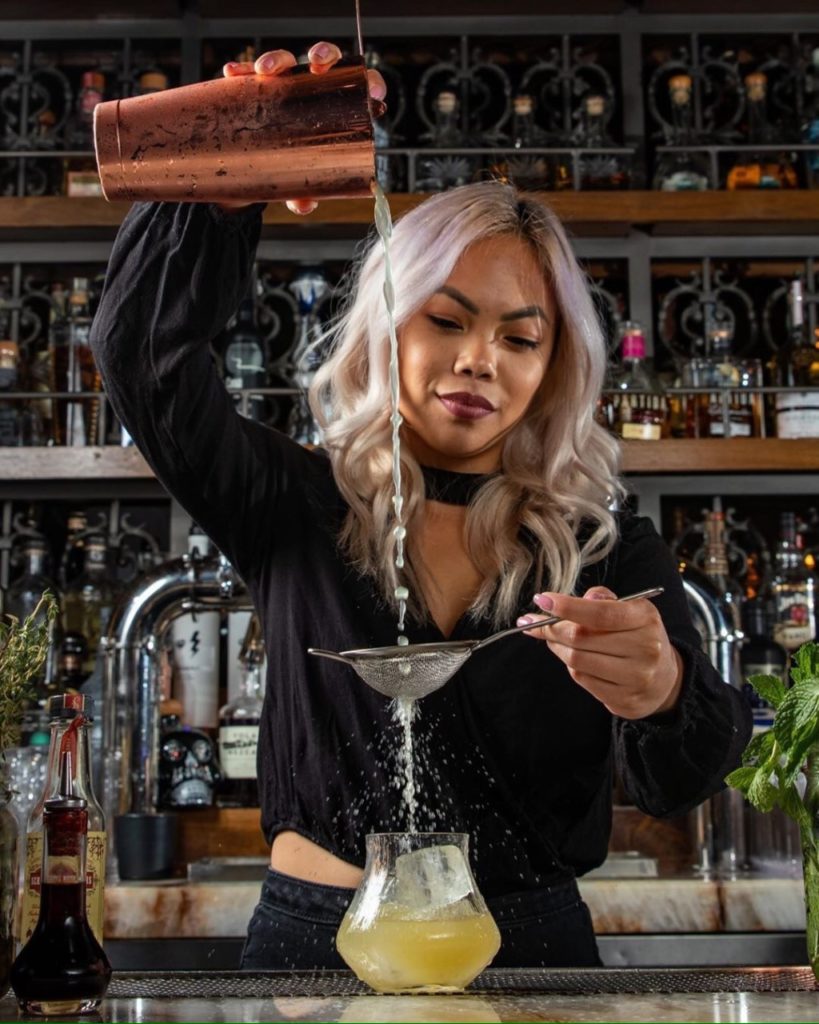 October is National Women's Business Month, dedicated to celebrating the contributions of women who are breaking through glass ceilings across the globe. The hospitality industry is filled with women who are doing great things and inspiring others through their success. Even though this month is specifically dedicated to them, we're celebrating these amazing women in hospitality all year round.
That's why we're highlighting these women, leading the charge in the hospitality industry who know how to work hard and are weighing in on just what it's like to be a woman in this industry. From master mixologists to premium food photographers to hospitality interior designers, and beyond – the ladies listed below truly deserve recognition. Join us in pouring a glass, then raise it to these amazing women and all they have accomplished.
Charity Johnston has been behind the bar since age 21 and worked at various restaurants and bars in Los Angeles.
Her first menu was launched at Roku's opening, for which she won the 2016 Zagat 30 under 30 award. She went on to work side by side with Gordon Ramsay on FOX tv's The FWord, pairing cocktails to his creations.
Following that, she was on bar rescue as John Taffer's bar expert. Currently, Charity is the Global Beverage Director for The Madera Group, which includes Toca Madera and Tocaya.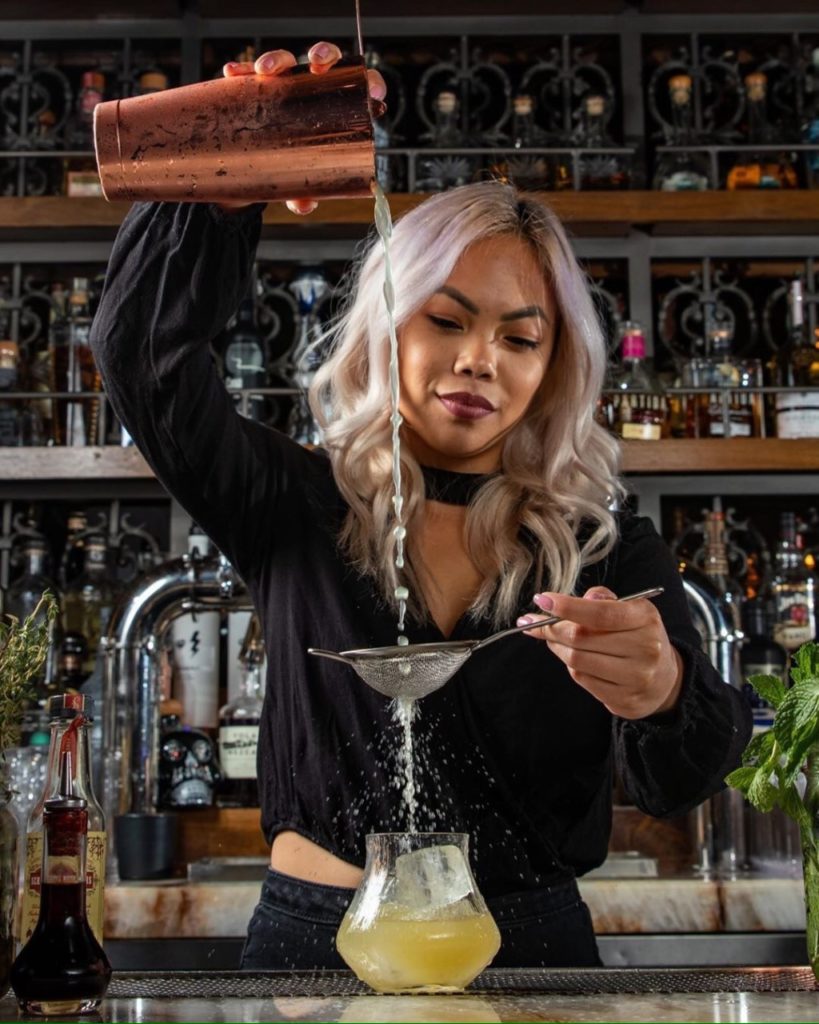 "People are the best part of the hospitality industry: from the people you work with to the people you serve. In an industry dominated by men, I have been blessed to work side by side with unbelievably amazing women."
Kariza is a Bar Manager for Toca Madera in West Hollywood, CA. She also won second place in Eastside Distilling's Home is Where the Bar Is virtual bartender competition hosted at the start of the COVID-19 pandemic for her original creation, The Bahay Blossom. Get the recipe for this simple yet unforgettable cocktail made with Azuñia Blanco organic tequila, rambutans, jasmine tea syrup, calamansi juice, and Nigori sake on eastsidedistilling.com.

"I've been in the hospitality industry for 25 years & have worked in a family Mexican restaurant and tequila bar for 18 years. My favorite quote about women in the industry would have to be this short, but powerful statement, 'When Woman Support Each Other, Incredible Things Happen,'" Lauren told us.
"I've been led by many strong women in the industry, and I love that I belong to a strong group of women in the tequila community who continue to support one another and empower others to be their best. There is an incredible amount of strength in sisterhood. Tequila has been a long time favorite spirit of mine (especially Azuñia). For the last year, I have been building an Instagram blog, organically, that includes everything tequila. I've loved every minute of growing my tequila horizons while building my blog. I've met some incredible people along the way, especially since the pandemic."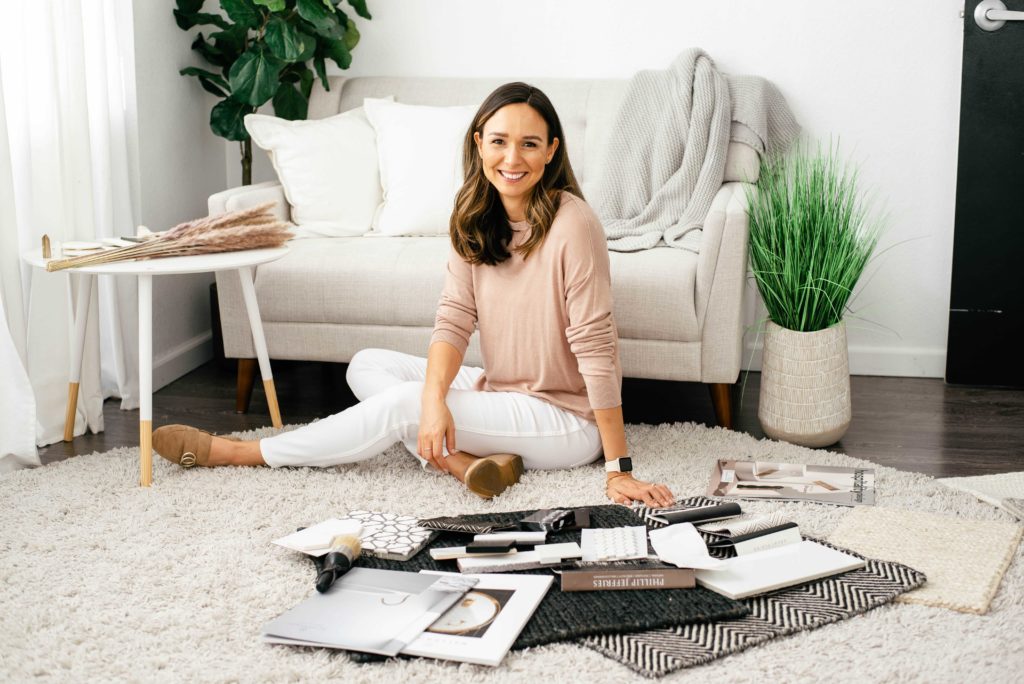 "When I hear the word 'Hospitality,' I immediately think of two words – 'passion + warmth.' I have had the privilege and honor of designing hospitality spaces for over a decade. It is my passion. Through each design, I hope to make a guest feel warmed and welcomed. I love that hospitality spaces are always at the forefront of design. They are where people want to go and the spaces everyone talks about. "Have you tried the latest restaurant?" "Did you hear about the crazy amazing local bar?" When people ask, "what is hospitality?" I typically reply, "all of the fun stuff."
"Who said a woman couldn't do it. Women empowering women. Cheers!"
"I was drawn to hospitality because I wanted to help bring joy to people's everyday life but I didn't expect  that the industry would do the same for me thanks to all the incredible friends and colleagues I'd meet! There's a diverse group of women in this industry but they're largely incredible, strong, inspiring individuals who all share the goal of celebrating life and creating moments of delight. I'm lucky to call this industry my home and to have made lifelong friends along the way."
Aida is the food and travel expert behind Salt & Wind, a travel company for food lovers. Join her as she takes travelers to California, Italy, Mexico, and beyond so you can "taste the world." She's also a partner in Border Free Media, a media company helping brands design storytelling strategies with audience impact.
We also were lucky enough to have Aida join us as one of our judges in our Home is Where the Heart islive cocktail competition. In the competition, we asked expert mixologists to show us the flavors, memories, and traditions of their hometown, reflecting their roots, home, and the traditions that make it special.

"I feel so lucky to be a part of the food and beverage community in Colorado," said Joni, the veteranfood industry photographer.
"Connecting with chefs, bartenders, and small business owners in my area truly feeds my soul. I love walking into an establishment and feeling like I'm seeing old friends because I've been lucky enough to build friendships with many of my clients over time. It's an honor that they trust me with their company's image and branding, and I never take lightly that I get to create for a living and do something that I truly enjoy."

Lakia shared this quote: "If you see a woman that has everything going for herself and you're not ready to add value to her life… just admire her from afar. Please don't interrupt her greatness." – Unknown
Zulma or "Z" as her friends here at Azuñia call her, said: "11 years in the industry, it's so damn refreshing to get to work with some amazing and talented women. Shoutout to all the extraordinary women in the industry!"
"During these times of chaos, I truly feel that we work in the best industry in the world!" said the San Diego-based bartender at Morning Glory. "Brothers & sisters coming together in one huge passion project of creativity, hospitality, and the caring drive to make people happy when they sit down at the bar with us. The fierce ladies I've gotten to know over the years are an absolute inspiration to me every day!"
Dear Women in Hospitality, Thank You
From all of us at Azuñia, we send a heartfelt thank you to everyone taking steps to further this industry that has given us so much. We can't wait to see what you do next!